LocosCocos Ceviche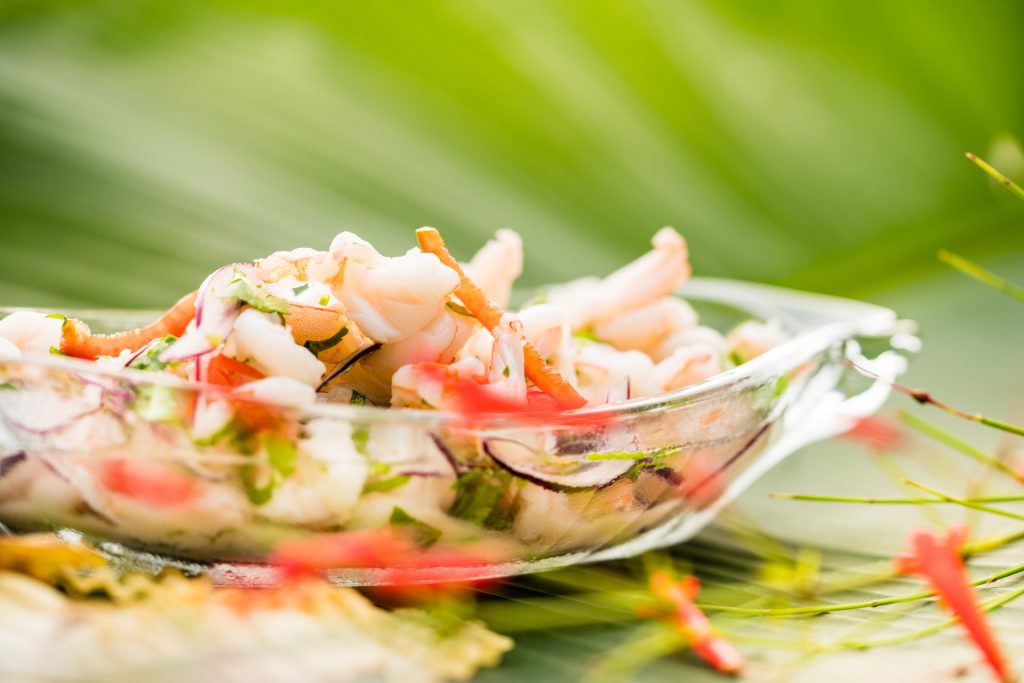 Catch-of-the-day Ceviche on the beach
Tired of the view from up on the hill and want to enjoy fresh Ceviche on the beach just steps away from the surf with the sand between your toes? Join us for lunch, or the afternoon, at LocosCocos, specializing in Catch-of-the-Day ceviches, fish and seafood dishes and ice cold drinks served in a charming, rustic setting in the cool shade of palm trees! The #1 Beach Bar in Costa Rica according to Lonely Planet!
This has been a paradise adventure! Cristal Azul has been a treat with friendly and generous hosts. Restful days in the sun and pool and lovely meals. Thank you!Karen H. & Rob C. California, USA
A perfect place for guests of Cristal Azul to "call home" while on the beach at San Miguel! Yoga & Surf classes located on beach in front of LocosCocos!
Sunday Brunch Specials
---
Live Music Under the Stars
---
Seasonal – Lunch & Sunset Dinner Service – Private Events
---